Welcome to you, the pilgrim to be, the pilgrim on the way, and the pilgrim that has already been on a journey of a lifetime!
Here you'll fine all the info you'll need for your Camino. The routes, the towns, the accommodations.
Practical information. What to carry? When to go? How to take care of yourself? We've also included some Frequently Asked Questions. Hopefully they include yours too.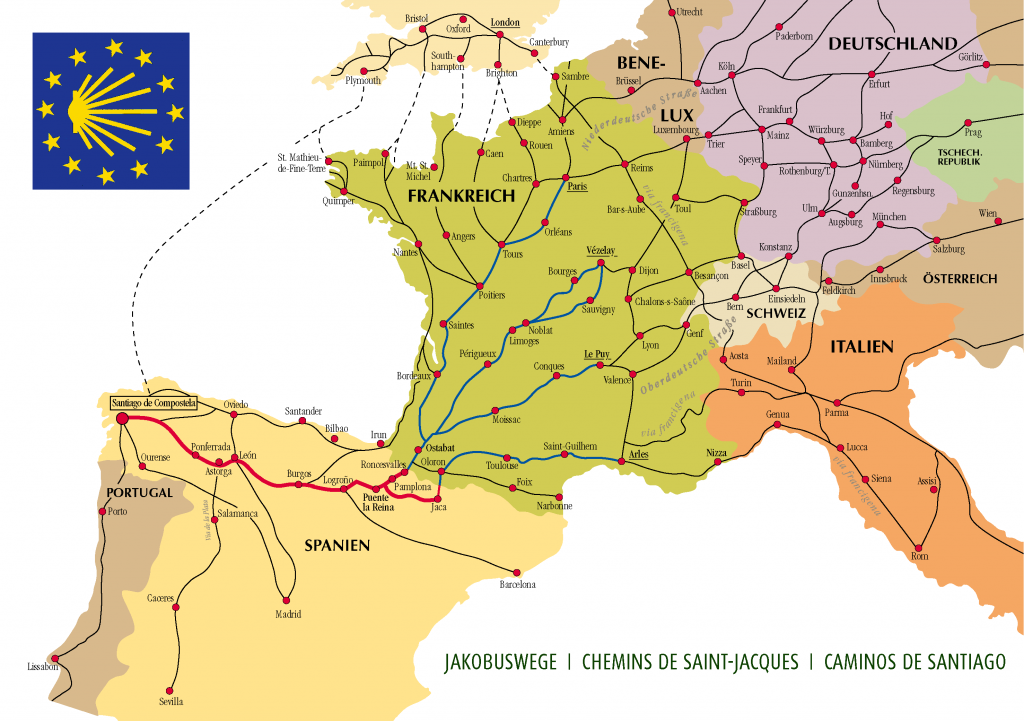 Camino Ways
The Camino Portugués (Caminho Português in Portuguese) is the route from Portugal to Santiago de…
FAQ and Info
In order to certify the completion of the pilgrimage, pilgrims have to obtain the compostela….
Here are some Frequently Asked Questions. Hopefully they include yours too. About the Camino Isn't…
The credencial is the pilgrims' 'passport' on the Way, a 14-page, accordion-pleated document, obtainable in…